What's New?

Next Meeting, June 12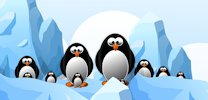 Our presentation will be a panel discussion on what can be done with old smart phones. After getting a new smart phone the old one can still be useful, even if it doesn't have cell phone service. Tune in as we discuss various options.
The meeting will take place at https://meet.jit.si/mdlugmeeting at 12:00 noon, and the presentation will start at 1:00.  We'll start with an open discussion and we'll take on any questions.
Would you like some tips for looking good on conference calls?  Check out this video about prepping a laptop and/or consider getting a device to adjust lighting and hold a smart phone.
A Dash of Seasoning
"It is better to be a young June-bug than an old bird of paradise" – Mark Twain