What's new?

Next meeting, November 9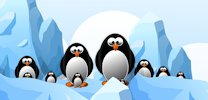 Watch this spot!  Currently we have not selected a topic.  Let us know if you have something to suggest or to present.
As always, we will have time for open discussion. Bring in your device if you need assistance installing or using Linux.
MDLUG meets monthly on the Second Saturday from 12:00 pm to 3:00 pm. We usually start with MDLUG business and/or an open discussion. The formal presentation starts at 1:00 pm. After the meeting, we often go to a local restaurant.
We are meeting at the William P. Faust Public Library in Westland. There is plenty of free parking at the facility. If you can't find us, ask any employee which room we are in.
Westland Public Library
6123 Central City Pkwy.
Westland, MI 48185
734-326-6123