What's New?

Next Meeting, July 9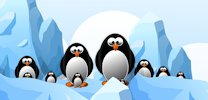 Richard L. was talking about SMS and other protocols used for texting.  He graciously offered to give us a presentation about the various clients for texting, including some with voice and video.  Be sure to tune in to learn how to use SMS without needing a smart phone!
The meeting will take place at https://meet.jit.si/mdlugmeeting at 12:00 noon, and the presentation will start at 1:00.  We'll start with an open discussion and we'll take on any questions.
Would you like some tips for looking good on conference calls?  Check out this video about prepping a laptop and/or consider getting a device to adjust lighting and hold a smart phone.
A Dash of Seasoning
I drifted into a summer-nap under the hot shade of July, serenaded by a cicada lullaby, to drowsy-warm dreams of distant thunder. –Terri Guillemets