What's new?

Next Meeting, April 11, may be canceled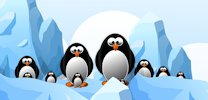 The Westland Public Library has issued the following statement.
In the interest of public health, the Library has decided to cancel all published programs, events and classes effective Friday, March 13, 2020 through the end of March 2020. Meeting/study room reservations and partnership programs are also canceled.
When our meeting room is accessible again we will resume our monthly meeting schedule on the second Saturdays of each month.  In the meantime, stay healthy!
Westland Public Library
6123 Central City Pkwy.
Westland, MI 48185
734-326-6123