What's New?

Next Meeting, November 14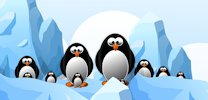 The topic will be about giving presentations on web conferencing software.  We'll cover how to look and sound good, as well as providing slides and video content.
The meeting will take place at https://meet.jit.si/mdlugmeeting at 12:00 noon, and the presentation will start at 1:00.  We'll start with an open discussion and we'll take on any questions.
Would you like some tips for looking good on conference calls?  Check out this video about prepping a laptop and/or consider getting a device to adjust lighting and hold a smart phone.
A Dash of Seasoning
"Welcome sweet November, the season of senses and my favorite month of all." — Gregory F. Lenz